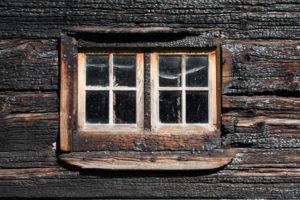 Cook with care: Never leave a lit stove and oven unattended. If walking away from the kitchen for even a short time, turn off burners to avoid a fire catching and spreading before you can respond.
Dress for the job: When cooking over an open flame, be it in the kitchen or on the grill, swap baggy, hanging clothes for rolled sleeves and close-fit options. If you have long hair, tie it back for safety.
Use a "brighter" candle: Instead of flame-lit candles, switch to battery-operated candles. They provide a similar effect to wicked candles when turned on, without any fire hazards.
Grill with guidance: Place your grill in a location that's at least 10-feet from siding and railings, and clear of structure overhangs and branches.
Stay away from frayed: Replace or repair damaged cords and frayed wires, removing them immediately from lying beneath cords and furniture.
Don't cut corners with cords: Avoid overloading extension cords and electrical sockets. Use three-prong cords with three-prong outlets, and don't back up too many extension cords end-to-end. 
Stop smoking: Lightweight and portable, a lit cigarette can lead to a lot of home fire problems. For health reasons alone, quitting smoking is the best option. However, if you do smoke, avoid doing so indoors, and never in bed. Keep cigarettes away from oxygen tanks. And always make sure cigarettes are completely extinguished, soaking butts in water and waiting until cool before throwing in the trash.
Heat your home without getting burned: Use portable space heaters that are evaluated by a nationally recognized laboratory and are equipped with an automatic thermostat control shut off. If you're unsure about the safety of a portable heater, check with your local fire department.    
Start a safer fire: When using an in-home fireplace, make sure a strong screen or door is in place to prevent sparks from flying out and hot logs from rolling into the home. Clean chimneys once a year and your fireplace monthly. Never leave a fire unattended, and wait until it is completely extinguished before heading to bed.
Raise fire-smart children: Young, curious minds can lead to a lot of disaster. Teach children that fire is not a toy, and keep matches, lighters, and other flammable items out of the reach of little hands. When cooking, keeps kids at a safe distance–at least three feet–from stoves.
Fire and Smoke Damage Restoration Services from Lamunyon Dry Out & Foundation Repair
We provide fire damage and smoke damage cleanup and repair services throughout the greater Manhattan area in Kansas as well as Salina, Junction City, Topeka and surrounding areas. In addition to major restoration efforts, we provide immediate preventative efforts to help you move forward immediately after your fire or smoke incident. These include:
Removing acidic residue from surfaces subject to rapid etching or pitting.
Immediate odor controlling steps.
Cleaning and deodorizing clothing and other items you need right away.
If you must be away from the property for a period of time, we'll take steps to prevent plumbing from freezing in cold weather and secure property against theft or adverse weather.
We test and evaluate all damage to contents and structure and effectively communicate them to your insurance adjuster immediately to confirm the damage.
| | |
| --- | --- |
| Emergency Board UpDebris Removal & DemolitionSmoke & Soot RemovalWater ExtractionWall and Floor Cleaning | Contents Pack-Out, Cleaning and StorageMold and Mildew Cleaning / TreatmentDuct Cleaning (where applicable)Decontamination & DeodorizationClaim Inventory Service |