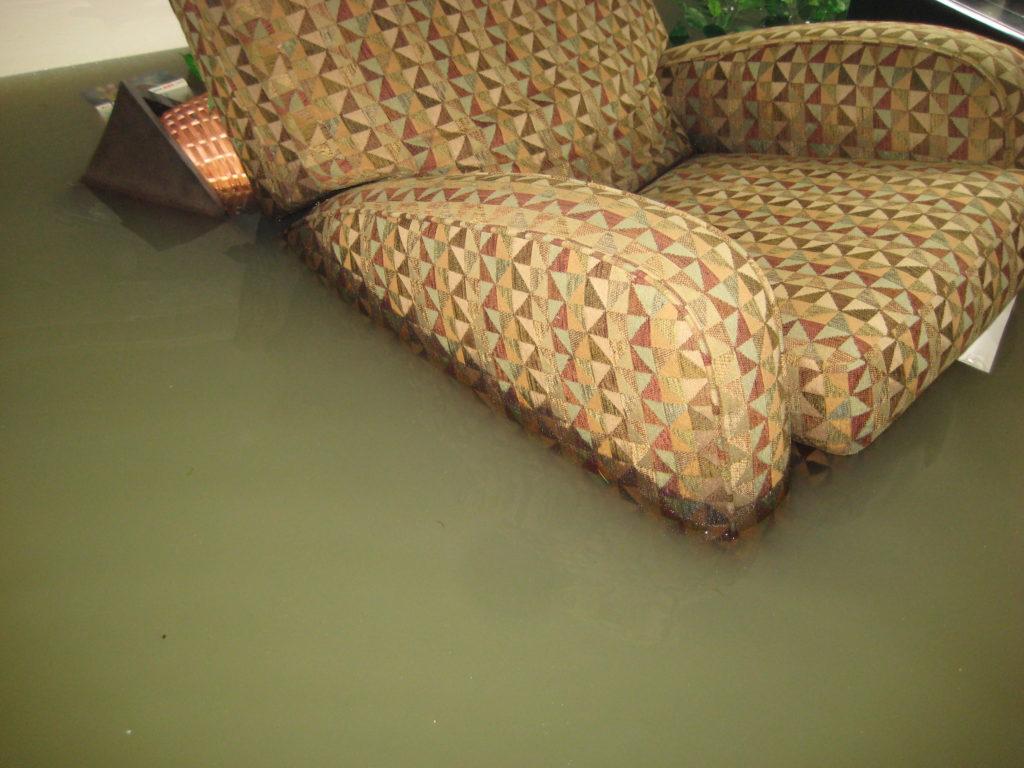 Sewage damage is messy, messy, messy! It's also probably the last thing you want to be thinking about. However, it is something everyone should take the time to be informed about; because more than just being messy, it is also extremely hazardous. Here are a few of the first steps you should take if that unfortunate occurrence happens to you so you can recover as many of your possessions as possible and keep your family safe. Important to Note: The purpose of this blog is not to give you directions for a "do it yourself project". Sewage backup can be very dangerous and cause deadly, even fatal diseases. If this happens to you, your first call should be to an experienced cleaning and restoration company with professional experience and equipment. The purpose of this blog is to inform you about some of the steps that will be taken with your belongings so you can know how to help while staying safe.
Cleaning and sanitizing
We could give you directions on how to clean and sanitize your belongings. However, it is our humble opinion that no one should clean up a sewage loss without the proper training, immunizations (hepatitis and tetanus), proper respirators and eye splash guards, etc. The healthiest and quickest way to clean and sanitize your belongings is by calling a professional!
Utilities
Contact your utility company immediately and have them shut off the gas and electricity. DO NOT turn on or sure any appliance or anything of the sort until checked by the gas company or you have consulted with the dealer or service company. This may be an annoyance, but it is a matter of safety since sewage contains combustible gasses that could put your health and life in danger if an explosion occurs.
Foods
First off, any food that you feel could have been contaminated in any way should just be thrown away. It's just not worth the risk. Food in a freezer will keep for two days after losing power, and food in a refrigerator will only keep for 4-6 hours after power loss if the room temperature is warm. In essence, be wise with this one. Don't take any unnecessary risks, and sanitize and re-sanitize everything you possibly can.
Clothing and bedding
Again, anything affected by the sewage you should consider throwing out for safety reasons. However, if it can be thoroughly cleaned and disinfected, it may safe to keep. Just make sure to be thorough! Also, keep in mind that as you are sorting through all of this, personal hygiene is something to be taken seriously. Wash your hands repeatedly using a nail brush and germ-killing soap. Also, just be wise and keep your hands away from contacting your face, as that is the perfect way to transmit germs. Hopefully, you never have to think about these steps again! But if disaster does strike and you decide you must come in contact with potentially contaminated items, remember to be thorough, make safety your first priority, and call us at Lamunyon Dry Out & Foundation Repair in McPherson to do the dirty and dangerous work for you!