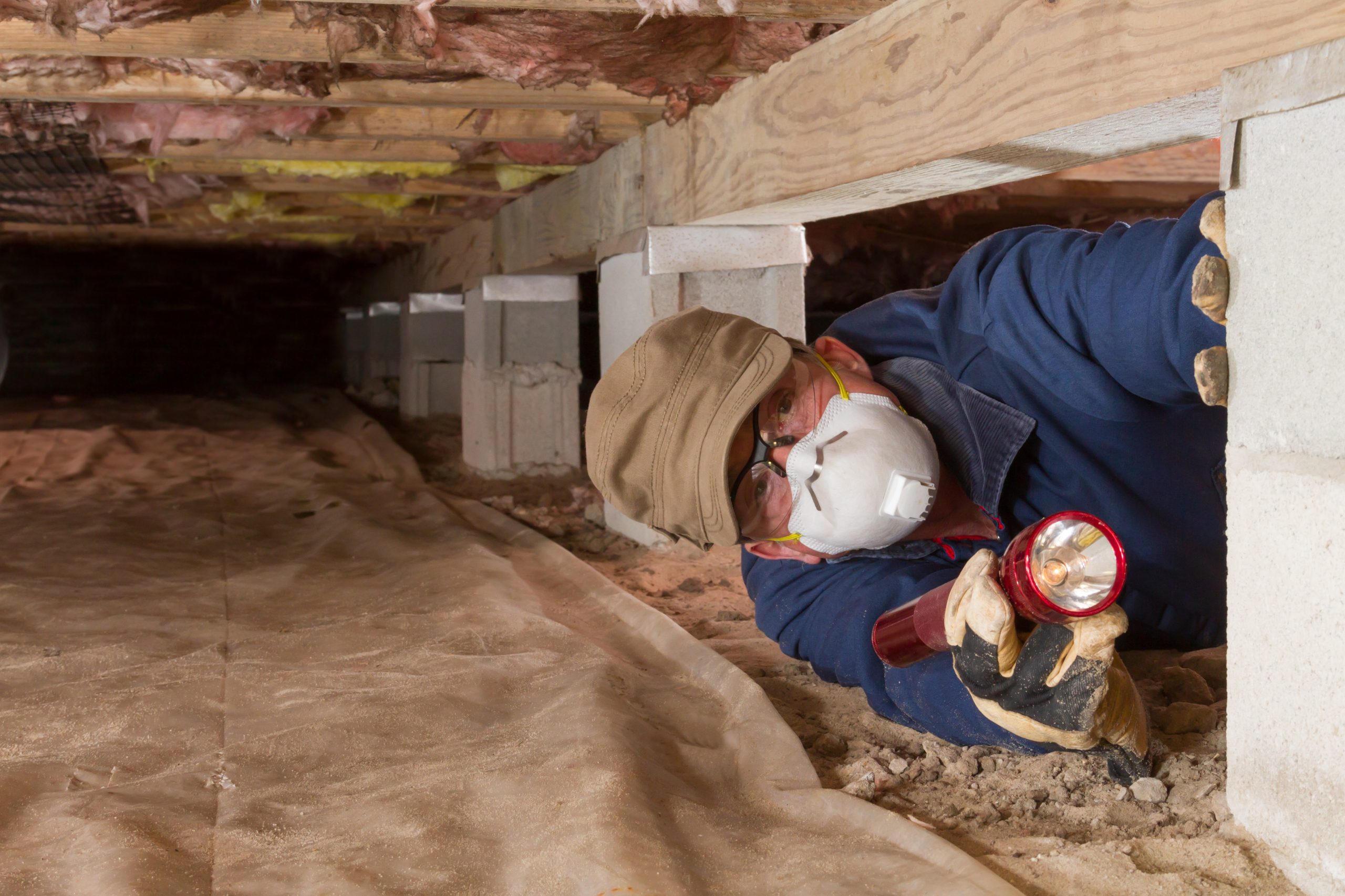 Homeowners often overlook their crawlspaces. Having a crawlspace can be intimidating due to the damp, dark conditions. But a maintenance routine for your crawlspace can help prevent mold damage and keep your home safer.
Crawl Space Mold Prevention Tips
A few simple adjustments to your maintenance routine when it comes to the prevention of mold in your crawlspace could make all the difference.
Foundation Maintenance – Walk the perimeter of your home inside and out at least once a month to ensure there are no cracks in your foundation. If you do find cracks, contact a foundation repair expert like Lamunyon Dry Out & Foundation Repair in Wichita immediately to prevent moisture from entering your home.
You also want to make sure that your home has positive drainage to ensure water flows away from the foundation.
Gutters and Downspouts – Keeping water from pooling around the foundation is essential in preventing water intrusion that could lead to mold growth. Make sure downspouts and gutters are clean so water can flow freely without any issues. The purpose of downspouts is to direct water away from the foundation of your home.
It is also recommended that you have a minimum 10-foot extension on your downspouts, so the water coming out of them is as far away from your home as possible before it begins soaking into the ground. To maintain your homes' downspouts, they need to be positioned correctly to prevent water damage and crawlspace mold.
Leaks – Mold develops rapidly and ultimately leads to additional property damage. Checking for leaks in and around your crawlspace on a regular basis could prevent water damage and mold damage. Check the floor of the crawlspace as well as the floor joists above you for water damage and leaking. If you do come across signs of leaks or damage in your crawlspace, act quickly and contact the professionals at Lamunyon to inspect your crawlspace and foundation.
Moisture Management Techniques – Having a dehumidifier can aid moisture control in your crawlspace or basement. Humidity levels should be kept below 60 percent — ideally between 30 percent and 50 percent, if possible. Installing a vapor barrier would prevent moisture from evaporating and becoming airborne. The use of a dehumidifier and vapor barrier would make a huge difference in your home's crawlspace.
Dealing With Crawl Space Mold
Mold is a time-sensitive issue. It will continue to grow and spread as long as it remains in your crawlspace. Early intervention is the best course of action to take if you notice mold. It is important to be aware of the conditions in your crawlspace, and prevention is the best way to keep your family and home safe. Should you notice what looks like mold, please contact the professionals at Lamunyon for a thorough inspection. We can ensure safe and efficient mold cleanup.