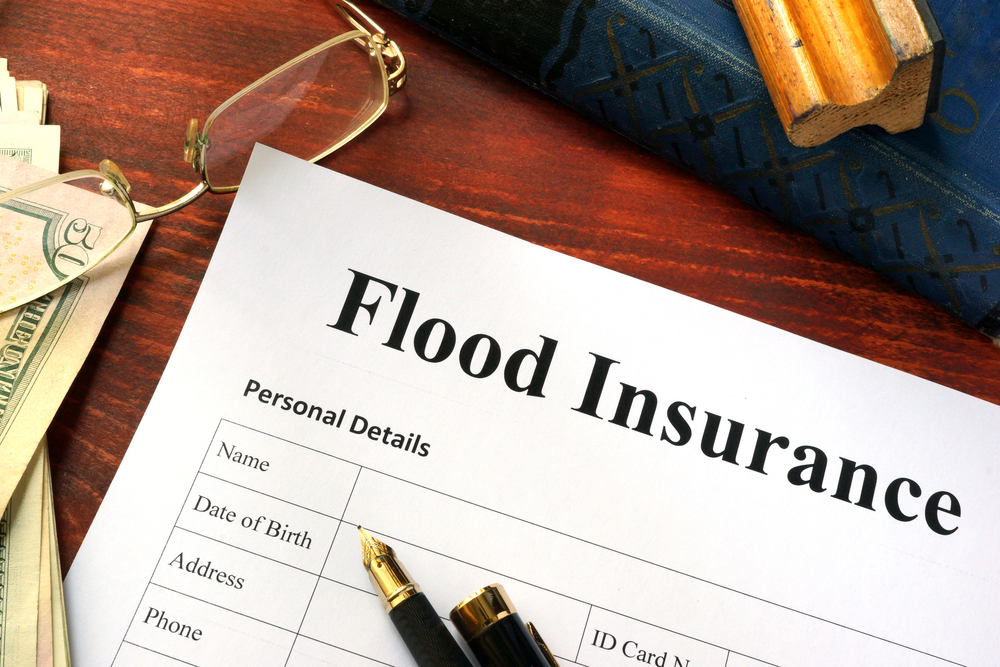 In Kansas, we experience all types of weather from cold winters to hot summers and everything in between. Spring can bring about heavy rains and melting snow, and fall can produce some nasty thunderstorms. 
In areas like McPherson and Manhattan, we have to be prepared for what the weather can bring at any given moment – and in some cases, that can be high water levels, and even flooding. 
What is Flood Insurance?
Flood insurance is not covered in a standard homeowner's policy. It is an additional add on that your agent will write separately. It is important to speak to your insurance agent to make sure you are covered with flood insurance. 
Flood waters caused by heavy rain, melting snow,  a leaky roof or a burst pipe can lead to tens of thousands of dollars in damage if not treated properly and quickly. In some cases, flood insurance can help homeowners cover the cost of repairs caused by these types of water damage. 
Flood insurance is available to renters and to commercial owners/renters as well. The cost will vary depending on what type of policy you have and how high the risk is that the property will flood. Speak to your insurance agent and they can help you with a quote. 
What Does Flood Insurance Cover?
1.       Any essential home systems like eclectic and plumbing systems, furnaces, water heaters, central air, heat/sump pumps, etc. 
2.       Appliances like refrigerators, ranges, washing machines/dryers, dishwashers, freezers (and sometimes the food inside!).
3.       Home furnishings like window treatments including blinds and curtains. Also carpeting that is permanently installed (it won't cover that oriental rug in your living room, sorry!). 
4.       Foundation walls, anchor systems, and staircases. 
5.       Damaged paneling, bookcases, and cabinets – it's important to note that insurance will only cover the items that are damaged by the flood, not any cabinets that show regular wear and tear. 
6.       Personal property and valuables like artwork, furs, electronic equipment, clothing – this is covered up to $2,500 in value. 
Many insurance policies vary, so it is important to verify what is and isn't covered in your policy. If you require additional coverage, your insurance agent can assist. 
Is Flood Insurance Required?
As a homeowner, flood insurance is required in some cases. If you have a federally backed mortgage like an FHA loan, or live in a high-risk flood zone, you must have flood insurance. Private lenders also have similar requirements, and will review these with you before purchasing your home. 
Regardless if your mortgage is federally or privately funded, a flood insurance policy from the National Flood Insurance Program will satisfy the requirements needed. Some mortgage providers will not accept insurance policies written by private insurers, so always ask before you purchase! 
Why Do I Need Flood Insurance?
As little as one inch of water can cause major damage to your home. Remember, flooding doesn't just come from heavy rain or high water levels. Burst pipes or a leaky faucet can cause water damage just as easily. Without treating the problem immediately, water damage can cause large amounts of money, and without insurance – it will be all out of pocket costs. 
If you've experienced water damage in your home, Lamunyon Dry Out & Foundation repair can help. Our specialists are here to take care of any residential or commercial water damage and are also trained in mold remediation services caused by water damage as well. 
Visit our website or call us today for more information.