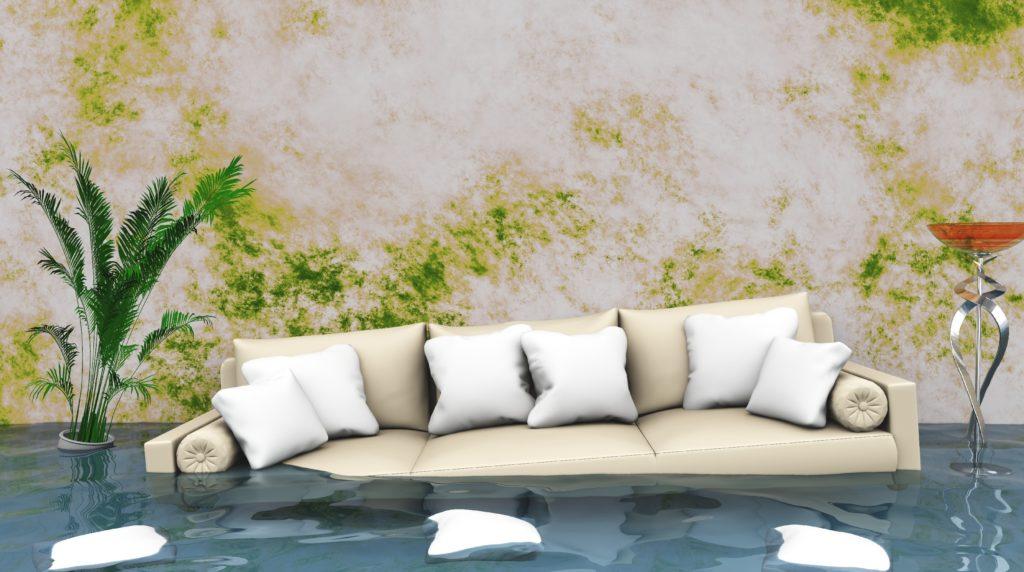 You wake up in the middle of a summer night, a little on edge. Something doesn't feel right. You peruse the house and realize that your washing machine carrying your once bright whites, malfunctioned—water everywhere. Whether you are standing in ankle-deep water or feel a soggy layer of linoleum underfoot, time is of the essence. You need to act fast to complete water damage repairs for the following reasons:
Structural Integrity
Water is a destructive force. There's about a 100% chance that uncontained water will damage your little Manhattan home in one way or another. You may notice the hardwood floor start to bow, the walls begin to look discolored and weak, and the ceilings start to cave. If water threatens the structural integrity of your home, it can cost thousands of dollars in repair. Not only that, but the compromised structural integrity of your home can make it uninhabitable for a time. Fortunately, acting quickly can halt the water damage process and limit injury to your home.
Safety
If water reaches any electrical appliance or breaker, you're going to have a full-fledged electrical issue to deal with. If you suspect that water has reached electricity, shut off the electricity in that area of the house by way of the main breaker (only if it is safe to do so). Contaminated water also poses a threat. Water damage, especially sewer damage, is usually accompanied with unsafe bacteria, waste water, and garbage material. In these cases, it is necessary to consult the help of a professional. Cleanup shouldn't be taken lightly, especially when the safety of your family is at risk.
Mold and Mildew
Within a mere 24 hours of exposure to water, especially in areas of high humidity, like Manhattan, mold will begin to grow. Mold not only threatens the structure of your home, it can lead to adverse health effects for your family members. Mold triggers symptoms similar to allergies and asthma. The unpleasant odor mixed with the airborne spores often causes stomach sickness and headaches. The best way to stop mold growth is to act fast whenever any degree of water damage has occurred.
Possessions
Damaged possessions are some of the most hard-to-separate-with items. Sure, kitchen cabinets hurt your heart a little bit, but treasured family possessions that have been damaged extensively are irreplaceable. If water damage threatens your home, quickly remove precious belongings if the area is safe. However, if prevention is impossible, call a professional restoration company to assist you in restoring your possessions. Whatever the extent of the water damage you experience, don't wait to call Lamunyon Dry Out & Foundation Repair in Manhattan, Kansas.