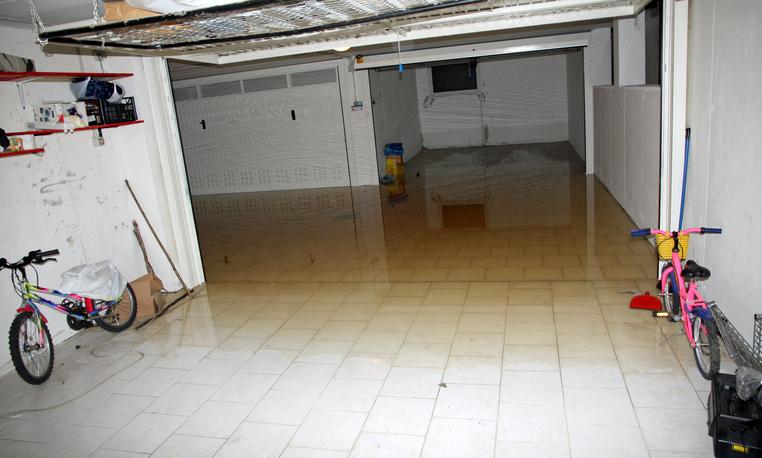 Hey – we have some good news! Spring is almost here! Okay, you probably didn't need that reminder from us, but we do understand that with the spring thaw and snow melt, and spring storm season, there are more basement floods in the Great Bend area. While Lamunyon is here to help if you do experience a house flood at some point, we also want to help you be proactive to prevent water from getting into places it does not belong. We've met homeowners who have their ShopVac permanently on standby to suck up water after every rain. Don't let that be you! So, here are our five tips for keeping your basement bone dry this spring.
1. Check your landscaping.
Take a good look at the slope of your lawn and landscaping. Everything you do should encourage water to run away from your home, not toward it. When you lay mulch down in the spring, don't lay it down all the way up to the foundation. Instead, leave about a 6-inch gap so that moisture-sucking mulch doesn't allow dampness to just sit on your siding or foundation. Another somewhat related element to this is checking window wells to ensure windows themselves are properly sealed, water isn't getting inside, and so on. It may also be worthwhile to invest in plastic window well covers to keep any rain out of the well itself, and draining away from the house.
2. Check the gutters.
When was the last time you took a look inside your gutters and downspouts? These can't do their job of taking water away from your home if they're dirty and clogged! So, make sure they are clean, and directing the water at least 3 feet away from the foundation of your home.
3. Repair foundation cracks.
Cracks in foundation happen and are not usually cause for panic. If you feel comfortable, and the crack appears small, you can likely just add some epoxy or masonry sealer. For larger cracks, or if you are unsure you can make an effective repair yourself, call a license contractor with experience working with foundations. This way you know the crack will be properly sealed from the start, and therefore stop letting the outside elements in.
4. Maintain septic field & necessary sewers.
If you haven't had your septic field inspected in some time, early spring is the perfect opportunity. During spring storm season with its torrential downpours and days of never-ending rain, a full septic field is just a disaster waiting to happen.
5. Check your homeowner's insurance.
Okay, so this isn't exactly a prevention tip, but it is critical that you look at and understand your homeowner's insurance policy (or renter's policy, or your landlord's policy, etc.) in the event of an unfortunate flood. Do you have enough coverage? Have you recently finished your basement? If that's the case, you might want to consider adding more coverage to your policy. Just take a close look so there aren't any unexpected policy surprises down the road.