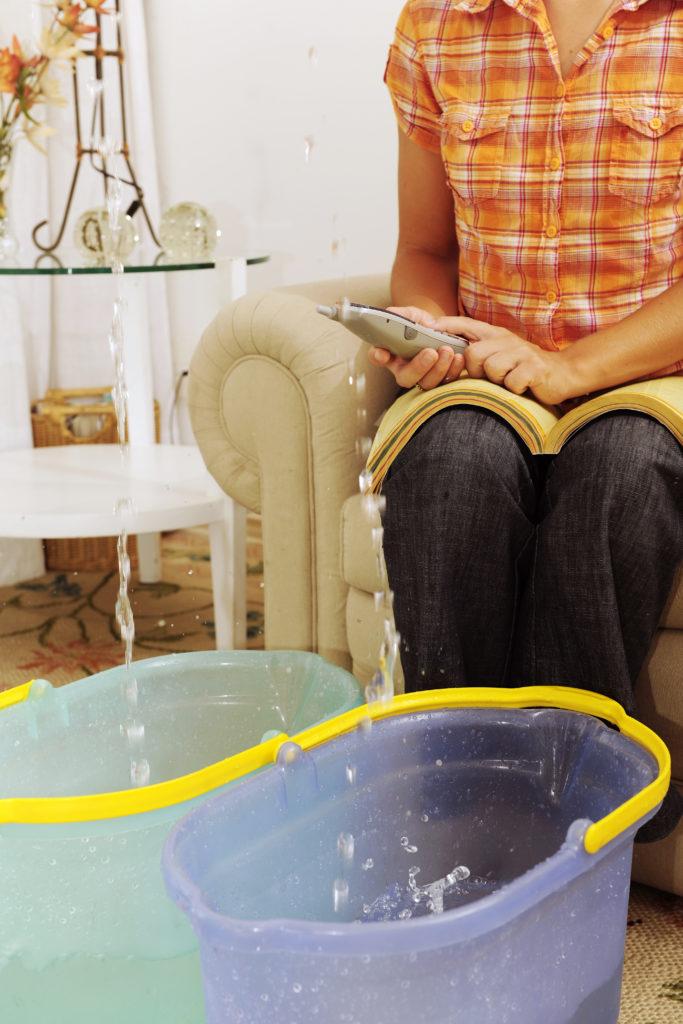 Summertime in McPherson means storm season – heavy rains, increased chance of unwanted water getting into your home. While Kansas is not among the top states in the country to experience flooding, that doesn't mean it doesn't happen. It is important when a flood or water loss does happen in your home that you do not wait to act on it. Just seeing evidence of a potential small roof leak via a damp circle on the ceiling could just be the tip of the iceberg for a bigger problem.
Did you know?
Water can seep deep into wall cavities and create pockets of saturation.
Those pockets could go unseen for a long time, but keep getting wet again with each new rain storm if the source of the leak is not properly repaired.
Even though you don't see the water, it is still doing damage to your drywall, wood, or other surfaces.
Just because the water has stopped coming in doesn't mean there isn't more hidden damage inside the wall … like mold growth. This is especially possible if the leak had gone undetected for some time.
Mold growth happens quickly when building materials are exposed to moisture. Some experts believe mold can begin growing in as little as 24 to 48 hours if the moisture problem is not properly fixed. Mold could grow even sooner on a humid summer day in Kansas.
So, now that you know the facts about what could be happening "behind the scenes" in your home, let Lamunyon take a closer look. Using the latest innovations in restoration technology, technicians can see inside your walls to detect temperature differences that might indicate moisture. They can also use moisture meters to directly measure moisture content on or in any surface. This will help establish how big the problem is, as well as a good course of action for stopping it. If there is a problem, there are a variety of tools and products that can be used to restore your space to how it was before any of this ever happened. Restoration contractors abide by some industry best practices, one being the best restoration companies will likely leave your home in even better condition than it was before the flood occurred. They are also well trained to effectively treat the mold so it won't be a recurring problem.
So if your home floods, here is what you do:
Call Lamunyon. We work with your insurance company.
Do not go in the water! If the electricity is still running through the home, you could get shocked or electrocuted.
If the flooding is severe and there is no power, try to find an alternative place to stay for the time being for safety reasons.
If you feel the affected area is safe to enter and the power is off, careful move items out of the impacted space.
Do not wait to call in professionals to do the cleanup process to ensure the source of the problem is fixed, there is no future mold growth, and the moisture is truly gone.