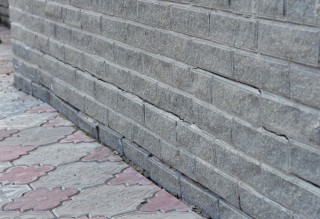 It is pretty safe to say that the foundation of your building is the most important part – without it, your home would be open to ground moisture, natural disasters like shifting soil and earthquakes, and would not even stand up straight.
While all foundations have small cracks, it can become a cause for concern when cracks run horizontally along the foundation slab or are in a star pattern. If you notice these types of cracks in your foundation or are unsure if your foundation is in trouble, the professional repair team at Lamunyon Dry Out & Foundation Repair can help.  
Foundation Repair Methods 
​There are a few different repair methods when dealing with broken or damaged foundations. The specialists at Lamunyon Dry Out & Foundation Repair will review your specific foundation problem and then decide which method suits your needs.
1.Steel Piers. For this type of repair, the ground around the foundation is excavated and removed. A bracket is then mounted for the piering system and a steel pier is installed into the ground until it hits the solid layer of soil. Once this is complete, the building is then moved from the concrete foundation on the steel piers.
2.Wall Anchors are used for leaning walls or walls that are showing signs of bowing. These anchors are attached to an interior wall and with the help of tension, are used to straighten the wall to stop it from bowing in the future. The purpose of the wall anchor is to restore lateral strength to the wall, also allowing you to pull the wall straight using the natural expansion and contraction of the soil. Walls bow primarily due to poor drainage or negative grade adjacent to the basement wall.
3.Helical Piers are a great way to repair exterior foundations and interior slabs. Areas that bear light loads are perfect contenders for helical piers. You will see them used in both new construction jobs around porch columns or during repairs.
4.Polyurethane Foam is a simple repair solution. Technicians inject the high density foam into a grid that is part of the damaged area in the foundation. The foam is inexpensive and repairs the foundation quickly, making it a great "quick fix"!
5.Carbon Fiber Straps — Rhino Carbon Fiber® wall supports are a great solution for bowing walls, no matter the scale of the damage. We found this system is the strongest on the market because it ties to the foundation base and the house framing. The carbon fiber is fastened to the sill plate with a galvanized bracket and secured to the foundation floor with a carbon fiber pin
6. Crawl space stabilizers are made from high strength steel, and provide support to sagging floor joints. Our stabilizer combined with a new concrete base, can strengthen your crawl space beams, assist in floor leveling, and has a simple, clean, and fast installation process. Say goodbye to slanting, uneven floors forever!
SafeBaseTM  Floor Stabilizers Benefits
​·Provides support to sagging floor joints
·Strengthens crawl space beams
·Assists in floor leveling
·Clean, fast, and simple installation process
Lamunyon Dry Out & Foundation Repair to the Rescue!
​Here's the thing – a broken or cracked foundation is nothing to play around with. Our team at Lamunyon Dry Out & Foundation Repair knows how to repair problems like bowing walls, cracked walls, cracked foundations, and more – and you can rest easily knowing that your Kansas home is in great hands.
We use only the best products on the market today. Our SafeBaseTM repair products are manufactured right here in the USA and can exceed any weight your home has to give. When you suspect that there may be an issue with your foundation, call us right away for a consultation, we are ready to return your home to normal as quickly as possible.
Visit our contact us page, or call us now for more information.