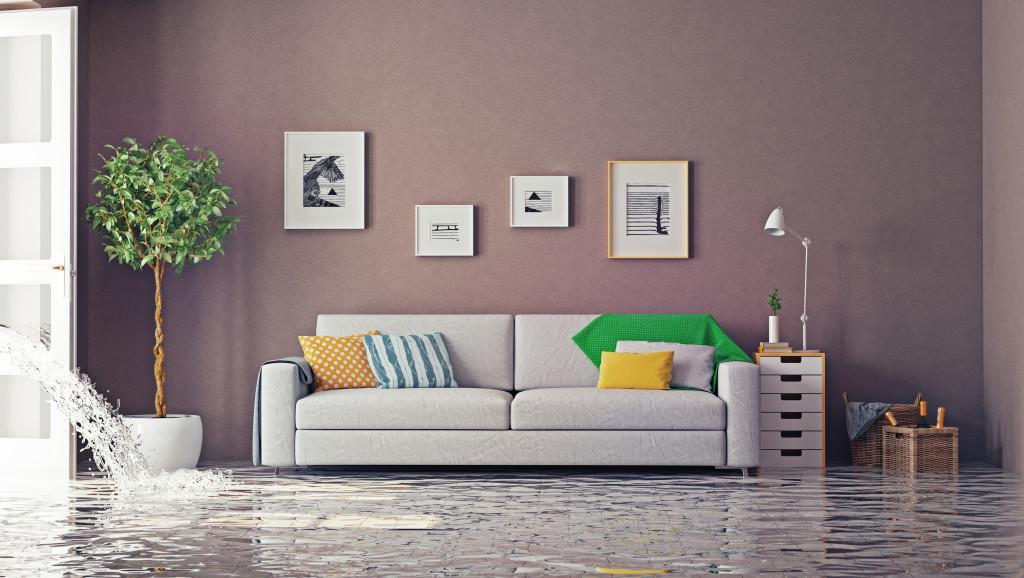 There is water everywhere you look – soaking your carpets, covering your hardwood floors, soaking into the walls and furniture. Some of your belongings are floating past you as the kids beg to go swimming in their new "swimming pool". Whether the water damage was caused by a broken water heater, a cracked water pipe or a natural flood, there are some steps you can take to salvage your belongings and limit the damage and loss. Find the Source.  If the water is coming from your own home you will want to find the shut off to your main water valve. Turn this off immediately to stop any more water flow. It would be a good practice to have everyone in your Manhattan household get familiar with the location of the shut off valve to your main water line.
Don't use Electricity
Avoid using electrical appliances if your carpet, flooring and walls are wet. Your electrical wires may be sitting in water.
Dealing with Utilities
When your home suffers from a major water damage event you are going to want to turn off the power and the natural gas line before you attempt to enter the water. This is essential in ensuring the safety of you and your family.
Remove the Water
While you wait for a professional water damage repair company like Lamunyon, to arrive you can start mopping or blotting up some of the water with towels. Fast action on your part can help prevent additional damage. Only attempt this if you feel you have the proper training and know-how to do so properly.
Move Your Belongings
Move any wet or dry belongings and furniture to a dry area. You can put your furniture on blocks or squares of tin foil to prevent wood stain from bleeding onto your carpets.
Get Professional Help!
Regardless of the extent of water damage, large or small, your best option is to hire a professional to perform water damage repair in Manhattan. Lamunyon has the expertise needed to remove any and all water damage quickly and efficiently. Call our trained professionals any day or night, we are standing by waiting to take care of your water damage repair needs in Manhattan.