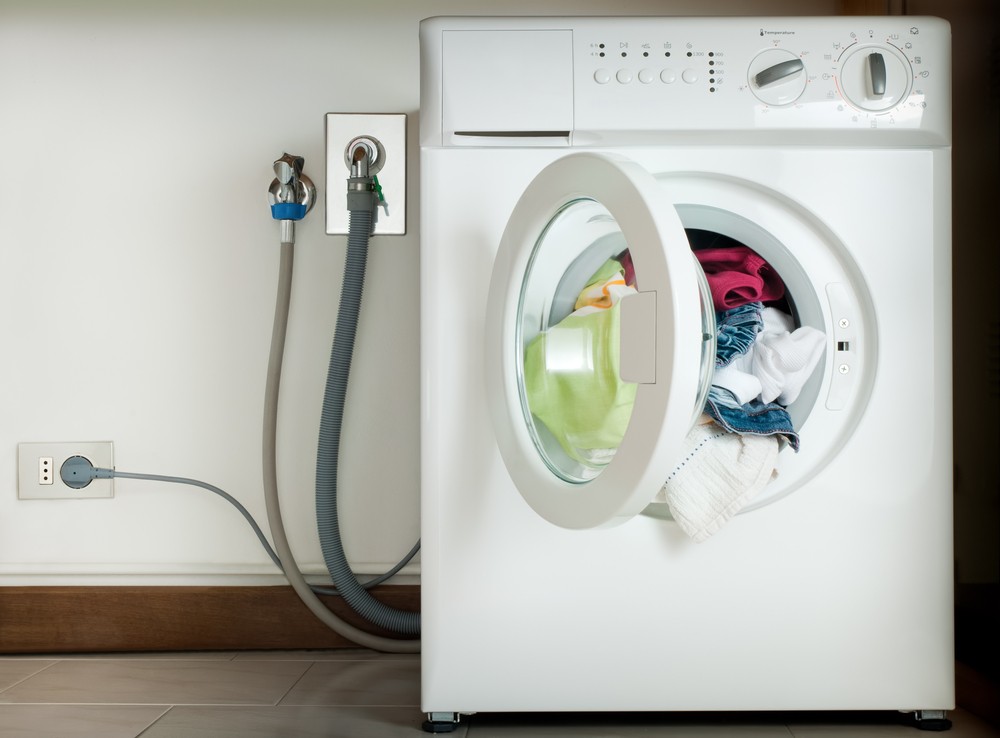 Regardless of the source, the average cost of a water damage insurance claims is nearly $7,000, and over the span of a U.S. based basement's lifetime, 98 percent will experience some type of water damage, according to Water Damage Defense. You may not be able to stop non-weather-related water damage from occurring in your home indefinitely, but there are preventive measures to take to help safeguard your space and possessions.
Know the Water Source
Here are just a few of the ways non-weather-related water can cause damage to your basement.
Pipe problems: Pipes are the main thoroughfare for water to travel throughout your home. When a pipe springs a leak, a valve breaks, or below freezing temps cause a pipe to burst, the result is water leaking in places you can't always see–behind walls, beneath ceilings, and under cabinets.  
Appliances: Dishwashers, water heaters, refrigerators, and other appliances help to ease daily life, but only when they are in good working order. Dishwashers can overflow, water heaters can leak from faulty valves, refrigerators can lead to pooled condensation, and so on.
Sprinklers and hoses: Rain and melting snow isn't the only kind of outside water that can make its way into your home. Automatic sprinkler systems, garden hoses, and even the neighbor's above-ground pool all increase your in-home water damage risk due to a lack of maintenance or just human error.
Create a checklist in your home to routinely inspect and maintain water sources to stop the water damage before it begins. This is something you can do on your own, but for a more thorough approach, hire a plumbing or water mitigation professional to help assess and respond to your home's weaknesses
Water Damage Prevention To-Do List
In addition to tending to the water source, bolster your basement to protect it from future water damage potential.
1. Watch your water bill: Not every kind of water damage leads to wading through a pool of basement water. Some can start with a slow trickle from a leaky pipe fitting. If that pipe is behind a wall, you may not notice the issue until the damage is done. However, by keeping an eye on your water bill and questioning even small unexplained rises in usage can provide a clue that a leak may be in progress
2. Tend to cracks: Water can get into your basement through cracks in your walls or foundation, as well as to damaged window wells. Patch and repair all cracks and fissures no matter how small they may seem.
3. Insulate basement: Condensation on cold pipes can lead to dripping water, which can ruin drywall and flooring. Install an automatic dehumidifier system and have your basement properly insulated.
4. Add a drain or sump pump: Especially if you house appliances in your basement, such as a washing machine, toilet, and water heater, have a drain installed and make sure it is kept clear of debris. In addition to or in place of a drain, install a sump pump to help send incoming water away from your home.
5. Install sensors: If water does make its way in, you want to know as soon as possible. By installing water sensors, you can be alerted as soon as moisture is detected, with some sensors capable of turning off power and closing valves
Basement Waterproofing in Kansas
Installing a complete basement waterproofing system is hands-down the best method for long-term water management. Waterproofing includes drain tile (also called a French drain, weeping tile, rock drain, perimeter drain, sub-surface drain or agricultural drain) sump pumps and sometimes dehumidifiers. The methods we use at Lamunyon accommodate all aspects of waterlogging, cracks, puddles, and deterioration of concrete. Our mission is to provide one-time repairs that will be a permanent solution. Like any other symptom, common problems with basements are generally caused by water damage and improper drainage. Waterproofing your basement is the biggest investment a homeowner can make. With the necessary precautions set in place, you can protect against further damage, protect your belongings from water damage and even create a comfy livable space! 
Lamunyon Cleaning and Restoration Services of Manhattan, Clay Center, Salina, Junction City, McPherson, Great Bend, and Topeka Kansas