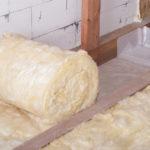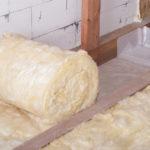 the big puffy coat you wear outside in the winter. Wearing it means you'll stay warm and toasty, while going without means a chilly day indeed. Insulation works sort of the same way. The better insulated your home, the more comfortable the temperature will be throughout. This applies in summer, too. Unlike your winter coat, appropriate insulation can also help to keep your home cool. When the mercury is on the rise outside, insulation will ensure any air conditioning you do on the inside isn't a waste. Instead it will keep cool air from escaping through walls, ceilings, and such, and prevent hot pockets of air from building up in your home.  
Types of Insulation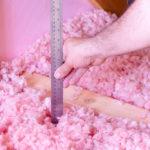 To keep your home's temperature consistent throughout, as well as likely boost your energy savings each month, it's important to make sure your home is properly insulated. How much as well as what type of insulation your home needs depends on where your live, the layout of your home, and your heating and cooling system.
Among your options for insulation, you'll come across the following:
Batts and blankets: A common type used in residential homes, batts and blankets insulation come in rolls that are easy to carry and install. They may be made of fiberglass, rockwool, or cotton. Blown In or Loose-fill: To get into your home's tight nooks and crannies, loose-fill insulation is fluffy fiber that is typically blown in using a machine. This version may be made of fiberglass or cellulose. 
Spray foam: Similar to caulking, spray foam is a plastic insulation that is applied as a liquid and expands as it dries to fill areas for potential air leaks. This type of insulation come in open-cell or closed-cell polyurethane. Structural insulated panels: Coming in sheets, "SIPs" can insulate an entire wall surface, some with energy-efficient seams. These sheets are made from polystyrene or polyisocyanurate. In addition to the needs of your home and region in which you live, the insulation you choose will be based heavily on its "R-value." According to the U.S. Department of Energy, the R-value is "an insulating material's resistance to conductive heat flow measured or rated in terms of its thermal resistance." The higher the R-value, the more effective the insulation will be.
Do You Have Enough Insulation?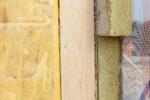 Without X-ray vision, it can be difficult to know if your home is properly insulated. However, there are a few indications:
Cost: If your heating or cooling costs have increased over time, the insulation in your home might not be adequate.
Temperature: Are areas of your home warmer or cooler than the rest of the house? While drafty windows could be to blame, your insulation is another prime suspect.
Age: Unless updated by previous owners, older homes may not have enough insulation or the insulation may be less efficient than products available today. If your home tends to run too cold in the winter or too warm in the summer, it may be a result of a lack of insulation.
Ice dams: Another sign of improper insulation is the formation of icicles or ice dams on the roof line of your home. If these form, it may be an indicator that warm air is escaping.
To make your home most comfortable and to help save on utility bills, consider having an energy audit of your home. An insulation professional can help evaluate your residence and determine if your home needs more insulation or a complete replacement.
What Type of Insulation Services Does Lamunyon Provide?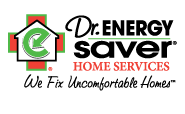 At Lamunyon Dry Out & Foundation Repair, we are a full-service insulation contractor, and can provide blown-in insulation and rigid board insulation. We can properly insulate walls, attics, crawlspaces, basements, garages, and more. Servicing Manhattan, Clay Center, Salina, Junction City, McPherson, Great Bend, Topeka, KS and surround Kansas areas and communities. Contact us today for a free evaluation and estimate.