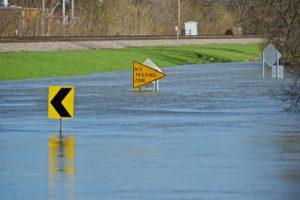 Water damage caused by a leaky pipe, a heavy spring rain shower, or faulty appliance is rarely welcome by homeowners. However, if given the choice between water damage caused by one of those culprits versus water damage caused by a sewer-related issue, sewage damage loses every time.
Good Water Gone Bad
Aside from the root cause, the biggest difference between these two types of damage is the water itself. When it comes to contamination, water is divided into three categories:
Category 1: Clean WaterClean water comes from clean water supply sources, such as a faucet or direct water line. This water is considered safe, but if the leak is left untreated, over time it can transition to a Category 2 or 3.
Category 2: Gray WaterGray water contains possible contamination of bacteria and viruses, coming from an overflow of a dishwasher, washing machine, or toilet. In this category, there may be traces of urine, but no feces.
Category 3: Black WaterBlack water is considered very dangerous causing illness or even death if ingested. The water can be contaminated with untreated sewage, including feces, chemicals, and harmful bacteria and viruses. Sources include toilet trap water, standing water, and flooding from rivers, ponds, and streams.
All water caused by sewage damage–sewer back-up, broken waste pipe, toilet overflow, septic backflow, flooded lakes and rivers– is considered to contain black water by the industry. This is the worst type of water damage and can be dangerous given the potential health risk should a person come in direct contact with it. Festering in the water are pathogens and parasites that can lead to serious infections and diseases. Additionally, fertilizer run-off, industrial chemicals, and other hazardous materials pose a threat to the toxicity of the contaminated water.  
Sewage Safety
If you suspect sewage damage in your home or workplace, stay away and call in a sewage cleanup professional immediately. The longer the problem is unaddressed, the further the problem can spread and cause cross-contamination throughout your property. Addressing sewage damage quickly is key, but avoiding it all together is even better. Follow these tips to help keep your home safe from sewage damage:
Hire a professional plumber to inspect your property for any weak points in your sewer systems.
Have a professional plumber install interior or exterior backflow prevention valve to avoid sewage backup.
If heavy rains fall, sewage can back up through plumbing fixtures and floor drains. Employ rubber or wooden plugs into floor drains, and other plumbing fixtures on lower levels of your home.
If you have a septic tank, avoid a blockage in the drain or sewer. For example, only flush toilet paper and bodily excrement in the toilet–other paper products can cause a clog. Also, avoid dumping grease and solid food down your kitchen sink drain.
Have your outdoor property inspected for potentially harmful tree roots that can infiltrate pipes in search of a water source.
Replace clay and metal pipes with PVC or other plastic substitutions.
Work with a professional to make sure your plumbing system is in working order, addressing any repairs needed to avoid future damage. Should a sewage backup happen, call a trusted, reliable sewage cleanup service pro, such as Lamunyon, to help you deal with this potentially dangerous situation.
Lamunyon Sewage Damage Cleanup Process
When you call Lamunyon Dry Out & Foundation Repair of Manhattan, Clay Center, Salina, Junction City, McPherson, Great Bend, Topeka, and surrounding Kansas areas, to handle your sewage damage cleanup, we will handle cleaning and disinfecting, as well as the removal and disposal of contaminated carpet, drywall and other items. For expert cleaning of sewer backup problems, give Lamunyon Dry Out & Foundation Repair a call for prompt service.