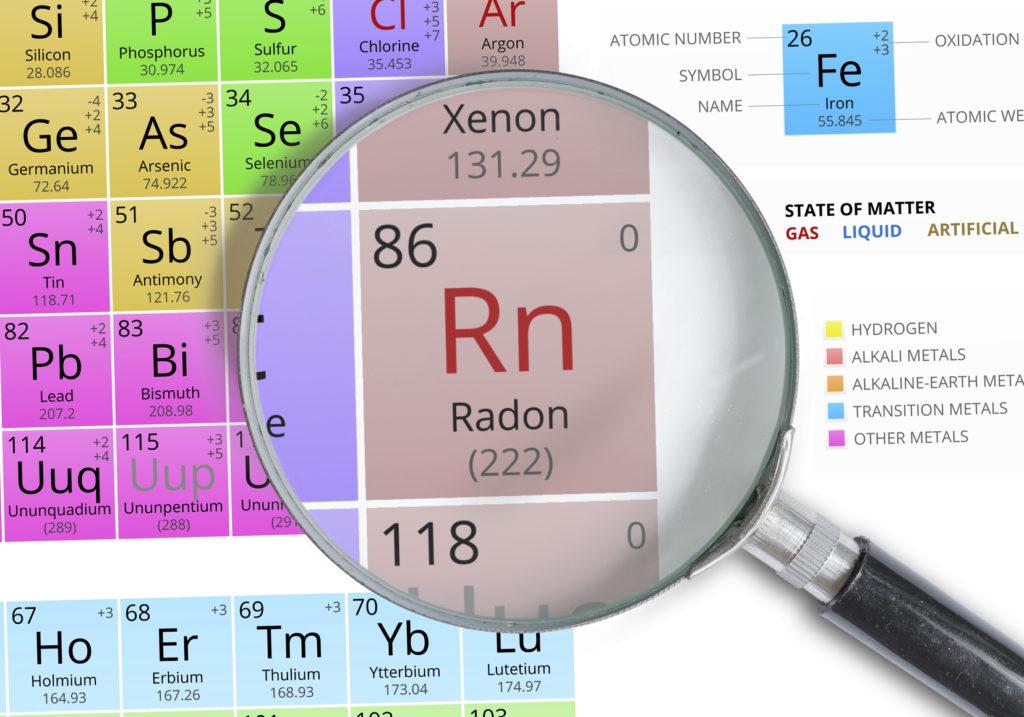 What is the radon level in your home? Is it at dangerous, even fatal, amounts?
These are two questions that most people have never even considered. However, it is something every person needs to be aware of. Radon is a radioactive gas. It is labeled as "RN" on the periodic table of elements. Radon is colorless and odorless making it very difficult to detect. Radon is the heaviest gas. It is nine times denser than air. It is also just a single atom opposed to oxygen or water which are comprised of multiple elements. This means radon is far more likely to penetrate common materials like paper, plastic, sheetrock, concrete, and so forth.
So what does this all mean? 
Because of its unique properties radon is highly dangerous. In fact, radon poisoning is the second highest cause of lung cancer in the Unites States at 21,000 deaths per year, second only to cigarette smoking. Over time, radioactive particles from the radon gas become trapped in your lungs. It often takes some time for this to happen, but as the radon particles accumulate more and more they give off radiation and your chances of getting lung cancer increase dramatically.
How do I know if I have a radon problem?
The likelihood that there is an excessive amount of radon in your home may be higher than you think. Approximately one in fifteen homes in America have radon levels that need to be reduced. This is an even greater problem for some areas of the country. The Kansas Department of Health and Environment has found that one in three of all homes inspected for radon there have been over the normal level. The main reason so many homes have this problem is because of radon's colorless, odorless, and tasteless properties. It can't simply be detected by your senses. There are a couple ways to check your radon levels, but it requires the right equipment. First and foremost, a business that specializes in radon testing and removal is your best and easiest solution. However, most home repair and hardware stores have radon tests that you can buy. If you check your home using one of these tests and the radon level is at four or higher it is at dangerous levels. At that point, you'll want to do another test just to be sure and if the second test still shows high radon levels then action needs to be taken.
What should I do if there is radon in my home?
If you find excessive radon amounts in your home something needs to be done about it. Immediately look to professionals to handle the problem. They have the right equipment, training, and experience in dealing with these problems. We at Lamunyon Dry Out & Foundation Repair located in the North Central Kansas area are well equipped to help you make sure your home is radon free. Don't waste any time and call right away to get this toxic poison out of your home for good before it causes any lasting damage to you or those you love.