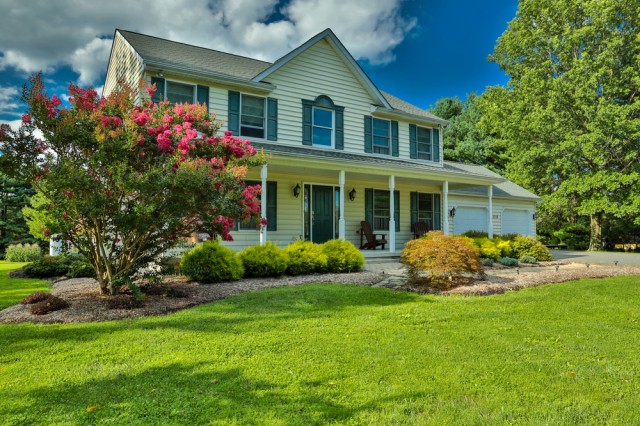 As snow and ice give way to flower buds, grass sprouts, and sunshine, it's time to take a fresh look at the shape of your home. Winter, with its cold temperatures, icicles, and harsh winds, may have done a number to your exterior. Hefty damage might be easy to spot but don't overlook the little problems that could cost you big time later. 
According to the Insurance Information Institute, winter storms can cause expensive damage, with an estimated $1 billion in insured losses reported in 2016. While only a small percentage of those losses are caused by winter storms and other types of damaging wind, hail, and flooding, they can still come with a large price tag. And if the damage goes untended, the amount needed to restore your home could increase the longer you wait.
Spring Exterior Inspections 
Once warm weather welcomes you back outdoors for springtime chores, take a look at these specific areas of your home's exterior. If damage or increased wear has occurred, move them to the the top of your home maintenance to-do list.
Roof:What's overhead can provide quite a lot of protection and comfort to your home. But if there are impairments to the shingles or structure, it could lead to a lot of problems, including letting in moisture or critters. Whether you climb up for an up-close look or use binoculars while standing on firm ground, here's what to seek out:
Missing or damaged shingles
Shingles that are warped, blistering, or curling
Cracks in caulk or the rubber boot around the vent pipe
Chimney cap damage
Roofing grit in your gutters or downspouts
Siding:The exterior of your home keeps the elements out, whether it's constructed of wood, vinyl, stucco, or other material. Ignore what covers the outside of your home, and you could take on a moisture problem that could lead to rot or structural damage. Avoid that by tending to: 
Gaps, cracks, and holes
Wear in the way of warping or buckling
Missing pieces of siding or trim
Stains and discolorations
Siding not secured properly to the home
Gutters:Since spring is often a rainy season, you want to ensure water is moving as efficiently and effectively as possible away from your home. To help, respond to the following:
Water pooling at the bottom of the downspout
Space between the roof line and gutter, or areas where gutters are not adequately secured
Cracks, leaks, or missing sealant at the gutter seams
Standing water or water that drains too slowly, which could be a sign of a blockage in the downspout
Clogs created by leaves and other types of debris.
Foundation: If there are cracks or other forms of damage to your foundation, it could lead to indoor flooding. Avoid the wet mess by seeking out and fixing: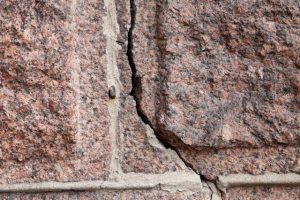 Crumbling or chipped concrete
Bulges, bowing, or deformities in the foundation walls
Cracks or holes, either interior or exterior
Interior moisture, be it weeping, dripping, or more
Outdoor puddling near the base of the home
Cracks in other areas of the home, including walls, doorways, windows, and where walls meet ceilings. Also look for doors that jam or are unable to latch.
Landscaping:The green areas around your home can go beyond simple aesthetics. If not properly maintained, they could even cause damage. Here are few areas that could be of concern:
Trees and shrubs growing or hanging too close to your siding, roof, or foundation
Landscaping sloping toward instead of away from your home
Cracking or lifting of cement walkways
Poor drainage
The cold and snow may be gone, but that doesn't mean signs of winter aren't still present. Inspect your property exterior thoroughly, or bring in a skilled professional to search for any areas in need of repair or replacement. Don't overlook a minor problem now, or before you know it, you could have a major loss later.
Foundation Repair Services
A sturdy foundation is critical to any home or business. When you have a foundation problem caused by winter damage, it needs to be repaired quickly and correctly to prevent any long term damage to your home or commercial building. These problems could be bowing basement walls or visible wall cracks, they could be sinking foundations causing doors or windows to stick or a settling concrete slab. We use foundation repair products manufactured by SafeBasements™ here in America that are tested to exceed the forces your home could place on them.
Our team knows how to repair any of these problems and get a system in place to prevent future damage so you can feel safe knowing your foundation is stable. We can repair bowing walls with a system of wall anchors, and install ultra-strong carbon fiber over wall cracks to prevent them from spreading. If you have a sinking foundation, we can use a foundation piering system to permanently lift the home back up, or if you've got sinking or settling concrete, we can use polyjacking to raise it up to the original position. 
 If you have any questions about our foundation repair services or would like to talk to a member of our team, contact us today. Our team is here to help you correct any type of foundation issues your home or business may be having.
Lamunyon Cleaning and Restoration Services of Manhattan, Clay Center, Salina, Junction City, McPherson, Great Bend, and Topeka Kansas.