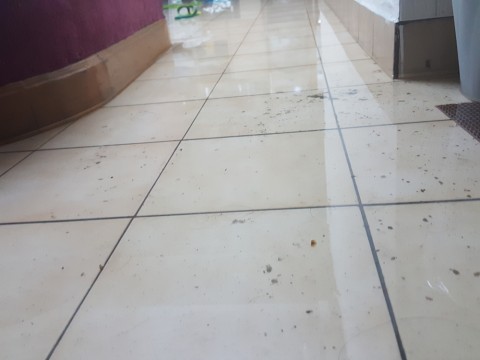 Water damage can happen for any number of reasons. If you are unfortunate enough to experience flooding in your basement or other areas of your home due to a burst pipe or a broken sump pump, you may wonder what steps to take next to start repairing the water damage. 
 What to Expect When You Call in a Professional
When water damage happens, you need the help of a professional restoration team like those at Lamunyon Dry Out & Foundation Repair. Our water damage restoration team specializes in restoring your home to normal after any type of water damage.
All instances of water damage are different. And all instances require a customized repair plan. However, you can expect to see some similarities with each restoration team. Here is what you can plan for during the restoration process.
When you make your initial call to your water damage repair company, the first step they will have you take is to shut off the water supply. This will prevent any additional flooding until the restoration team arrives.
Once the professionals are on the scene, they will perform an in-depth inspection of your home and the affected area. This will allow them to create a specialized repair plan for your home.
After the originating problem is identified, figuring out the extent of the damage comes next. Specialized tools are used to measure the moisture in the air, the amount of water that seeped into the floor and walls, and if water has affected any wooden fixtures in the area.
Once the damage is assessed, clean-up can begin. 
What to Expect During Clean Up
​Cleanup of water damage again depends on the severity of the flooding. While some jobs require just the use of a few small air movers, others require complete demolition and remodeling of an area. Most commonly, you can expect to experience a few techniques.
Cleanup will begin with the removal of standing water. In addition to specialized equipment, water damage restoration companies will use truck-mounted extraction equipment to remove excess water.
Air movers are also used to assist with the drying process. High-powered air movers can dry carpet and drywall quickly. This still allows restoration crews the ability to work around them while repairing any damage.
Dehumidifiers also remove any excess moisture from the air, which helps prevent mold and mildew growth.
Professional restoration companies like Lamunyon Dry Out & Foundation Repair know how stressful dealing with issues like water damage can be. We have worked with homes around Kansas since 1973, and our goal is to make the restoration and clean-up process as easy for our clients as possible.
We will take care of all details from start to finish, including working with your insurance company and any necessary information that they may need to process a claim. We are available for emergencies 24 hours a day, 7 days a week – and are ready to assist with any and all damage – call us right away when disaster strikes.