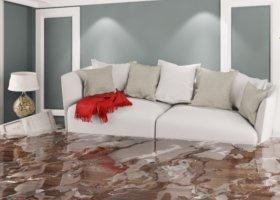 Did you know that water damage is one of the most common causes for building damage? Internal issues like pipes bursting or cracking, sewage backups, high humidity or condensation to overflowing washing machines or natural issues such as flash floods, heavy rains, or severe storms can all lead to water damage in your home. If you have water damage in your home our water damage experts at Lamunyon Dry Out & Foundation Repair in Manhattan, Kansas will be able to identify the cause and origin of the water damage and their impact on your property, as well as what types of contaminants could possibly be lurking in or around your property. Our team will also determine a plan to protect other parts of your property and equipment. We then will begin the water extraction and cleanup and restoration process.
When to Hire a Water Damage Professional
Our professionals have the experience and knowledge of proper water damage cleanup. We know that if not managed correctly, other preventable damages like rotting substrates and damaged property, to odors and an overabundance of microbial growth can occur. We know that it is of the utmost importance to get rid of all the water quickly and safely, and to sanitize and dry your property so that mold does not grow and no further water damage is caused. Lamunyon Dry Out & Foundation Repair in Manhattan, Kansas offer honesty, reliability, dedication and hardworking employees. We train our own staff both at professional schools and in-house so that we can be the best at what we do and be the best solution to your problem. You don't have to deal with water damage in Manhattan on your own! So contact us today so we can get started right away and get you back into your property.