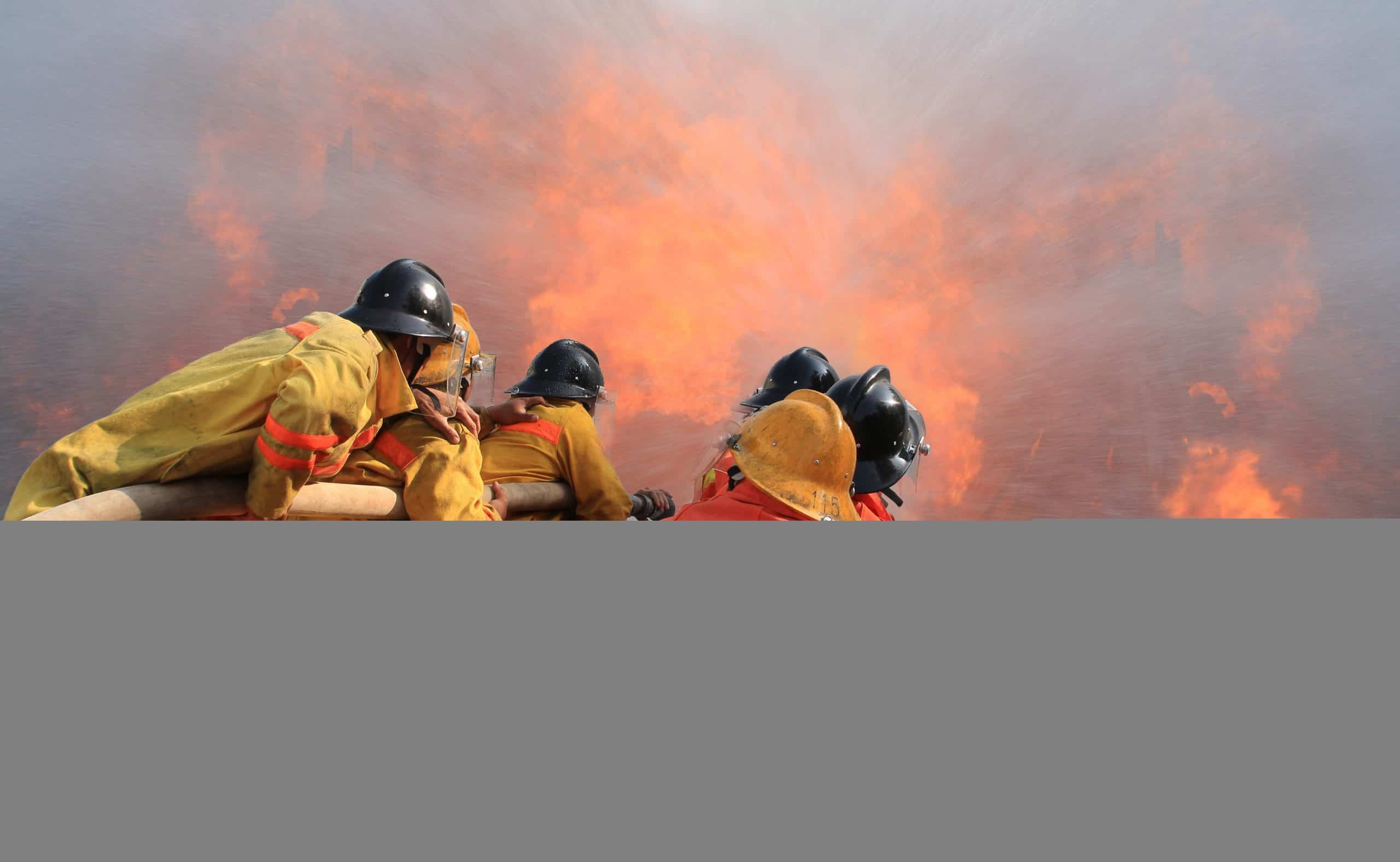 Believe it or not, residential fires during the holiday seasons are more frequent and more deadly than any other time of the year. At Lamunyon Dry Out & Foundation Repair, we want everyone to have a happy holiday season, and would like to share some tips for preventing a fire in your McPherson home. Have a happy and safe holiday season!
Christmas Tree Safety
It only takes a dry tree 30 seconds to fully engulf in flames, and it doesn't take much for a dry tree to ignite. Make sure when you get your Christmas tree, it has fresh green needles on it, and be sure to water your tree daily. Remember when watering your tree, to not get any water on the lights, and make sure the lights are unplugged when you are adding water to reduce your risk of electrical shock. Keep your tree at least three feet away from vents or any heating source, and always place your tree in a sturdy stand so it doesn't fall over. Always turn the Christmas tree lights off while going to bed or leaving the house. And if you forgot to change the batteries in your smoke detectors at daylight savings time, do that now and make sure they are fully functional.
Tips for Fireplaces
Fireplaces are a wonderful way to stay warm. However, with wood-burning fireplaces creosote can form on the inside of your chimney. Cleaning your chimney often with a chimney brush can prevent creosote buildup, but a poorly cleaned chimney will continue to gather soot and tar from the wood and become increasingly combustible. You should always get your fireplace chimney inspected and cleaned before using it during the winter season. Always make sure the area around your fireplace is free from any furniture or any other potentially flammable materials. Never place wrapped gifts around or near your fireplace, as this will increase the chance of a fire in your home. You should also never leave your fireplace burning unattended or while you are sleeping. This will help you prevent any fire damage repairs.
Safely Use Candles
Candles are a great way get that holiday feel, but candle fires are four times more likely to occur in December than any other time of the year. To help reduce the risk of a fire, maintain at least a one-foot space between anything that is combustible and the candle. Always use a sturdy base to put your candle on. Before going to bed make sure your candles are blown out. Never leave them unattended, and use extra caution when children or pets are nearby.
Practice Safe Holiday Lighting
Before hanging your holiday lights, you should always inspect your wires for excessive wear and tears. Having cracks in your wires or broken sockets can cause a fire. Do not use damaged lights, and replace any that may look suspicious. If you have a lot of older lights, consider replacing a few sets each year to safer, more efficient lights. Stacking lights or extension cords end to end can be very hazardous. Never run more than 3 strings of lights together, and only use one extension cord. Protect your extension cords by keeping them away from foot traffic, as having them walked on could weaken the wires and cause them to overheat, increasing the chance for fire damage repairs. Never use nails or anything metal that can damage your wire when hanging lights up outside. After the holidays, always remove your outdoor lights. The lights can be damaged by weather or small animals, and you should check the wires for damage before putting the lights up, and when you take them down. Please practice fire safety this holiday season! If you find that you are in need of our fire damage repair services, know that Lamunyon is available 24/7, 365. Happy Holidays!