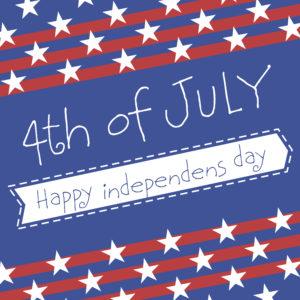 Tips to Keep You, Your Guests, and Your Home Safe this July 4th
Whether you're celebrating America's Independence by celebrating with family and friends, grilling out, splashing in the pool or going to the beach, or getting out of town, making safety first priority is the best way to avoid accidents and losses from ruining your well-intentioned plans. Don't you think safety is a necessity for this independence holiday? Consider a few statistics compiled by WalletHub and NFPA:
3 states ban all consumer fireworks (Delaware, Massachusetts, and New Jersey)
67% of all annual fireworks injuries take place within a month of July 4th
On average, 800 people go to the emergency room with fireworks-related injuries
July 4th is America's top beer-drinking holiday
400 people are killed in Fourth of July car crashes each year
In 2013, fireworks caused an estimated 15,600 reported fires in the U.S.; over 1,400 of them were structure fires, and 14,000 were outside and other fires
As you celebrate the Declaration of Independence, do so by keeping you, your guests, and your home protected with these Fourth of July safety tips:
Sparkler & Fireworks
Always supervise young children and never allow them to handle sparklers or fireworks.
Do not point fireworks at yourself or others, especially while being lit.
Never attempt to relight a "dud".
Keep a supply of water or a fire extinguisher nearby as a precaution.
Never light fireworks near homes, garages, buildings, or structures that could catch fire.
Leave an unsafe situation when you feel your or your family's safety is in danger.
Grill Safety Tips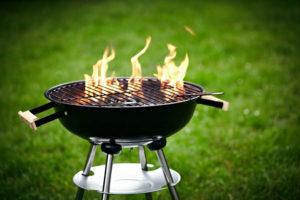 Clean your grill before using, checking gas tank hose lines for leaks if grilling with propane.
Always follow manufacturer recommendations for appropriate use of your grill.
Keep your grill at least 10 feet away from structures, and deck railings place it on stable ground.
Never leave a lit grill unattended.
Be prepared to extinguish grease fires using baking soda (not water!) or a fire extinguisher or bucket of sand for all other fires.
Pool Safety Tips
Clean your pool and ensure chemicals are at proper levels and circulation and filtration systems are in recommended working order.
Designate a guest or family member to be on "lifeguard duty" whenever swimmers are in the pool. Never leave children unattended.
Create and enforce pool rules with guests, such as no diving, no running, and no playing near drains.
Keep a fully charged cell phone near the pool with emergency numbers programmed.
Gathering Safety Tips
Drink responsibly, and never drink and drive. If you know you'll be drinking away from home, make plans for rides to and from the gathering before alcohol impairs good judgment.
Watch out for the safety of other guests. Catching up with others, playing yard games, or helping out the host can make it easy for people to become distracted. If you see a potential hazard to a person or structure, act quickly or speak up.
Beware of hidden insects. With open beverages and new bugs out for the season, it's easy to take a sip and accidentally get stung. Always check cans and cups before drinking, or better yet, keep your drinks covered for added safety.
If fireworks are in the works, be sure to follow local laws before lighting anything off. Fireworks should only be used by sober adults outside and should be kept clear of trees, structures, and other flammable factors. Keep buckets of water or a hose handy to extinguish fireworks as needed.
Everyone here at Lamunyon Dry Out & Foundation Repair would like to wish you and your family a safe and fun 4th of July!
Fire and Smoke Damage Manhattan & Surrounding Kansas Areas
Lamunyon Dry Out & Foundation Repair provides fire damage and smokes damage cleanup and repair services throughout the greater Manhattan area in Kansas as well as Salina, Junction City, Topeka, and surrounding areas. In addition to major restoration efforts, we provide immediate preventative efforts to help you move forward immediately after your fire or smoke incident. 
Our Fire Damage Services Include:
| | |
| --- | --- |
| Smoke & Soot RemovalWater ExtractionWall and Floor CleaningDecontamination & DeodorizationClaim Inventory Service | Contents Pack-Out, Cleaning and StorageMold and Mildew Cleaning / TreatmentDuct Cleaning (where applicable) |
Call or Contact Lamunyon Restoration for expert fire damage restoration services.